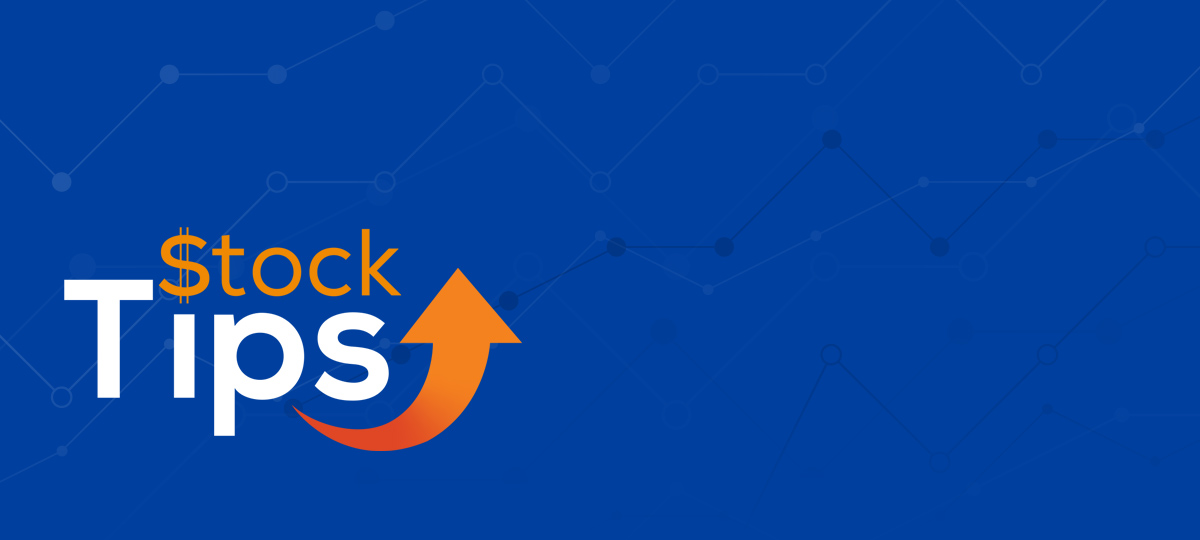 Pick of The Week

SRAX Inc.
(NASDAQ: SRAX)
---
SRAX Inc. (NASDAQ: SRAX) is a financial technology company that unlocks data and insights for publicly traded companies. Through its premier investor intelligence and communications platform, Sequire, companies can track their investors' behaviors and trends and use those insights to engage current and potential investors across marketing channels.
Through its BIGtoken platform, SRAX has developed a consumer-managed data marketplace where people can own and earn from their data, thereby providing everyone in the internet ecosystem choice, transparency and compensation.
SRAX's tools deliver a digital competitive advantage for brands in the CPG, automotive, investor relations, luxury and lifestyle verticals by integrating all aspects of the advertising experience, including verified consumer participation, into one platform.
SRAX Verticals
SRAX Core: SRAX Core is a custom digital media management platform that enables brands and agencies to surpass the challenges of omnichannel marketing campaigns. It offers one comprehensive dashboard to manage digital media campaigns, inventory and reporting.
SRAX Social: SRAX Social is a free social media management tool that makes it easy for brands, agencies and individuals to grow their digital presence. It offers free and unlimited users, Facebook auto boosting, and a custom analytics dashboard. Its managed services team can also build and execute marketing plans for your unique specific needs.
SRAX IR: SRAX IR unlocks stock buyers' behaviors and trends for issuers of publicly traded companies. The platform provides insights on shareholders and market makers, investor relations management, shareholder outreach tools and data-driven marketing.
SRAX Auto: SRAX Auto unlocks auto intenders' data to create measurable connected experiences on the road to purchase. It offers proprietary auto intender profiles, multi touchpoint communication and custom location-based ads.
SRAX Shopper: SRAX Shopper delivers a cross channel, premium digital experience at scale to high value shopper audiences. It offers proprietary shopper profiles, cost per click pricing, and custom text and add to cart ad units.
SRAX Lux: Launched in June 2019, the SRAX Lux platform targets and reaches luxury consumers at luxury retail stores, high-end art, music, film, fashion and sports events, across all consumer devices.
Investment Considerations
Invited to be a board member on the Interactive Advertising Bureau (IAB) Data Policy Board
Deloitte Tech Fast 500 Winner
Member of the Russell Microcap® Index
Sold healthcare vertical, SRAX MD, for a $43.5 million consideration, retaining 31% ownership in new SRAX MD entity; 2017 revenue was $8 million out of $26 million
Worldwide spending on big data and business analytics solutions reached $166 billion in 2018 and is projected to surge to $260 billion by 2022
Financial highlights for Q2 2019 include an increase in total gross margin to 55% in the second quarter, compared to 42% in Q1 2019; vertical revenue increased 132% in Q1 2019 in year-over-year growth
Raised $1 million at $5 per share in a private placement to support the launch of BIGtoken across Asia
Raised $7.8 million: $6.7 million from a registered direct offering and $1.1 million from warrant conversion
Raised $5.5 million from a registered direct offering, subsequent to quarter end
Additional Resources
RECENT COVERAGE

InvestorNewsBreaks - SRAX Inc.'s (NASDAQ: SRAX) Core Operations to Center Around Its Rapidly Growing SaaS Platform
---

December 30, 2021 11:45 AM


SRAX (NASDAQ: SRAX), a financial technology company that unlocks data and insights for publicly traded companies through Sequire, its software-as-a-service ("SaaS") platform, has recently announced that it will no longer have to consolidate the financials of its former subsidiary, BIGtoken Inc. Following the successful spin-off of BIGtoken, SRAX's core operations will be centered around Sequire, which has grown to over 9 million followers whilst simultaneously seeing its number of subscribers swell to 250 public companies. "Sequire has witnessed the company's growth trajectory rise from strength to strength, with the company recently announcing the launch of its new IR website builder, SMS communication platform, and VIRA, an IR-powered chatbot," reads a recent article. "SRAX and Sequire have also sought to provide additional value-added services to its legions of subscribers and followers by hosting the recent flagship and in-person LD Micro Event, which attracted over 750 in-person attendees and 12,000 virtual attendees."
Interact with other Small-Cap Enthusiuasts
About StockTips
We focus on micro and small-cap companies in a variety of stages that demonstrate the products and/or services, management, business plan and drive needed to reach their valuation. The Small Cap market is teeming with opportunity - but where do you start, when and where do your research? StockTips is your guide to evaluate potential investments and market trends. We don't offer the golden (yet often lackluster) promise of the "hottest stocks" in today's market - we simply point you toward opportunities to get in on some of the market's ground-floor plays that are ready for you, hence we offer stock tips that may be ready right now.
Newsletter archives and disclaimers available at: www.stocktips.com